People always ask artists "What inspires your work?". I think that many artists are inspired by nature, landscapes, animals and the like. I get inspirations from a variety of places - mostly driven by texture and shape. A floor matt that has in interesting pattern, a garden hose that has a beautiful circular bulbous shape......
The other week I was at our favorite farmer's market in Norwich Vermont. Spent a bunch of time chatting it up with a fellow artists - a wood turner by the name of Dustin Coates.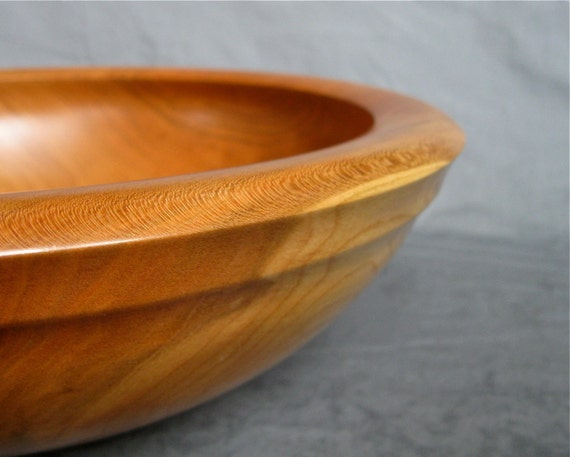 Dustin Coates Turned Cherry Wood Salad Bowl
Bridges Pottery Green ware Bowl with Channeled Rim
There is a common emotion and feeling that connects genuine traditional craftspeople. Artists who start with some very basic physical thing and carefully create something else. The medium doesn't matter but we all have a similar eye - looking at the line, and the curve and the proportions, the feel and texture.
There is a special closeness between a thrown ceramic bowl and a wood turned bowl. Many of the same fine characteristics are key to mastering the beauty of the final piece.
After holding, feeling and examining the foot on a particular bowl of Dustin's, I had this burst of inspiration to try something back in the studio. A feel and look in clay would be so different than wood, but would speak the same language.
Take a moment and read about Dustin Coates - this master craftsman makes magnificent pieces from knobby wood burls, that has inspired me.